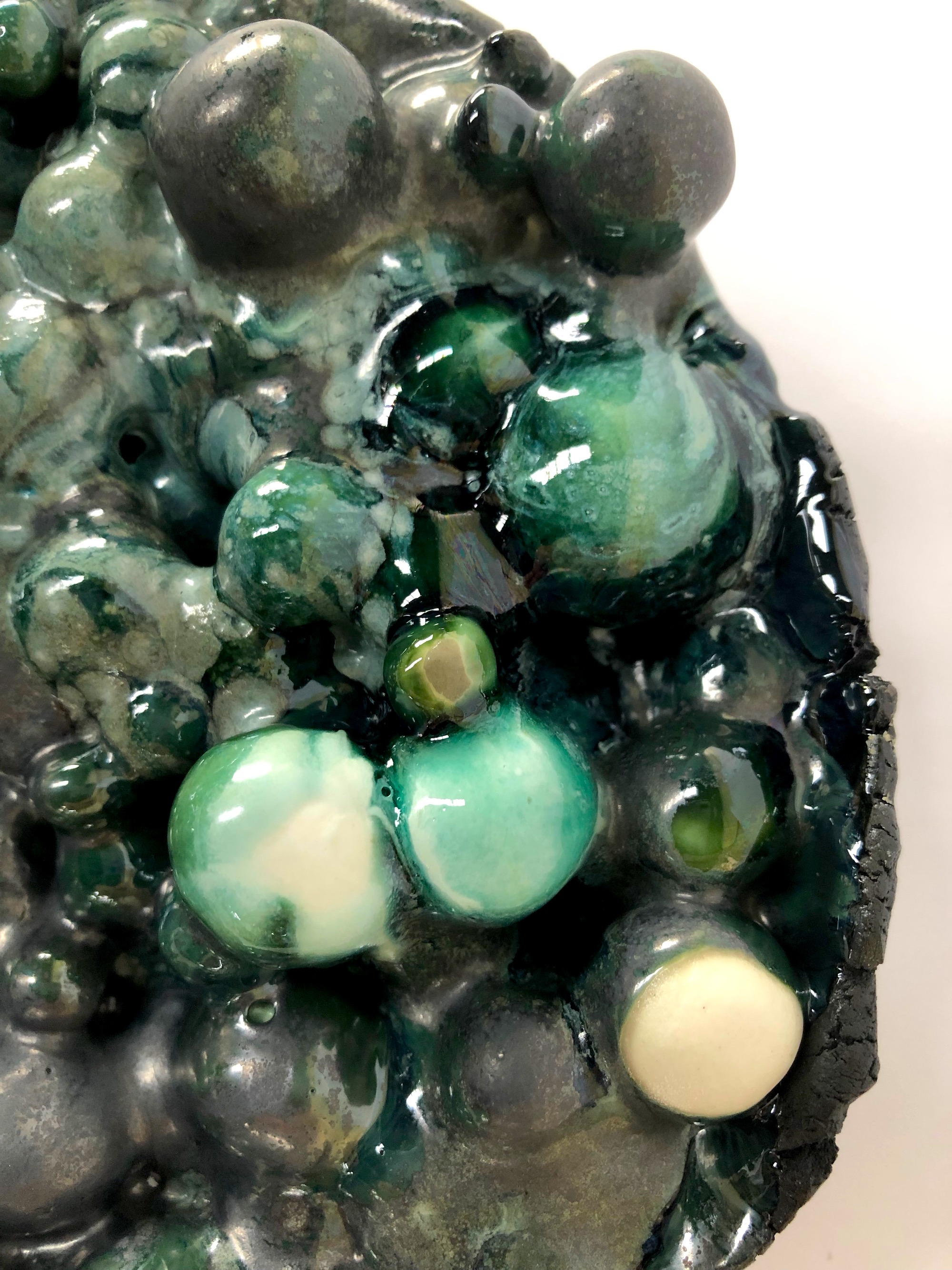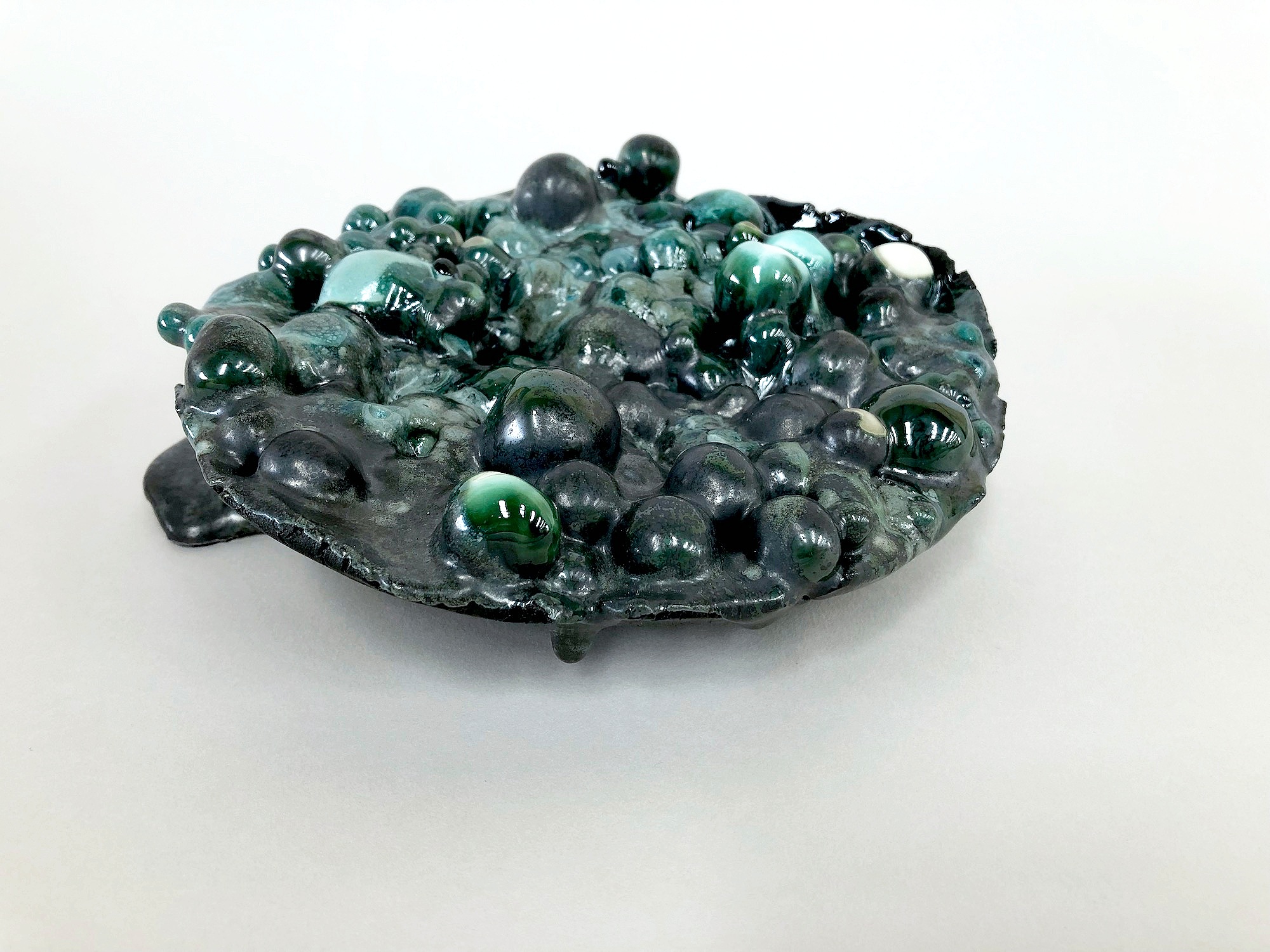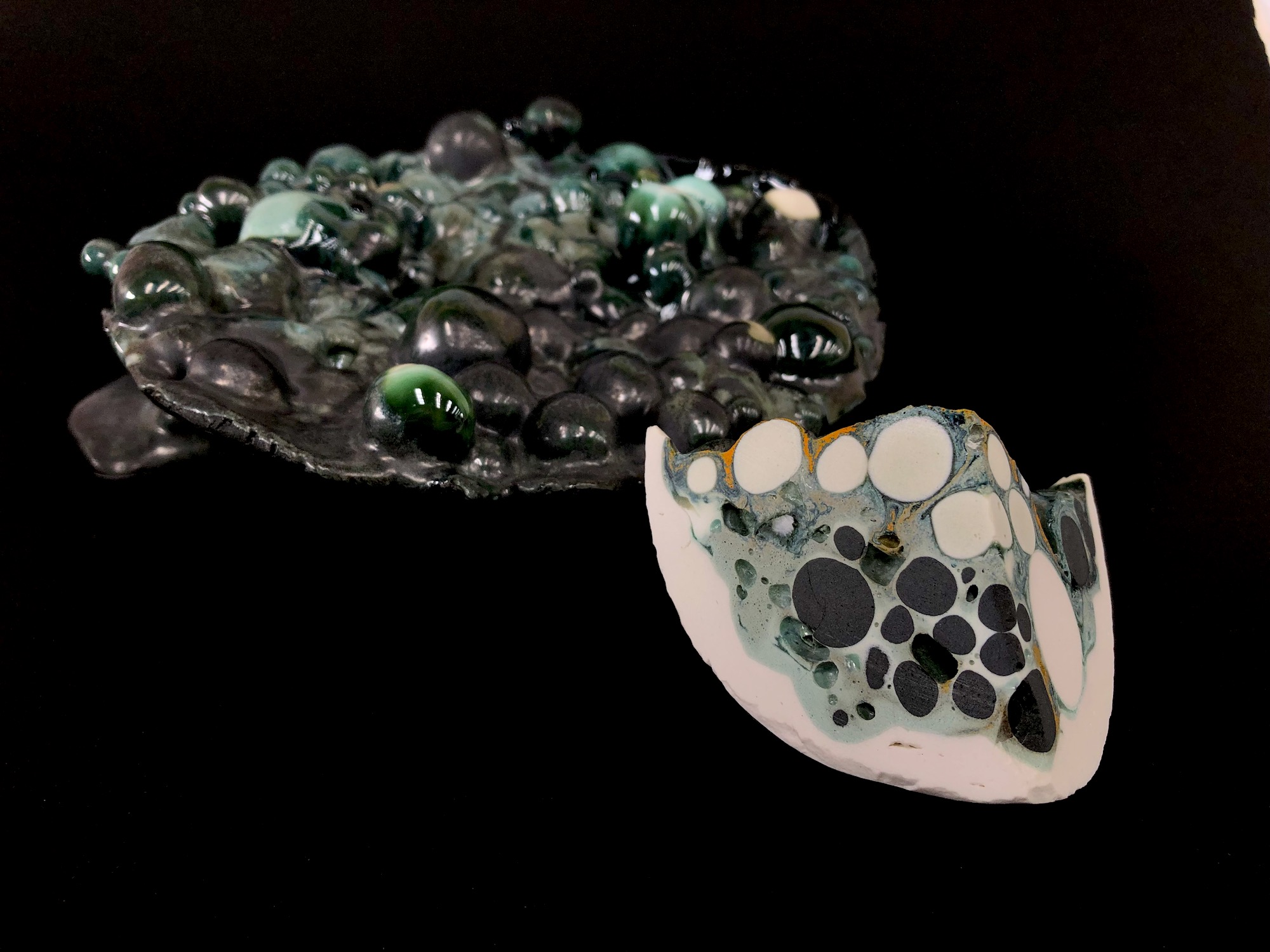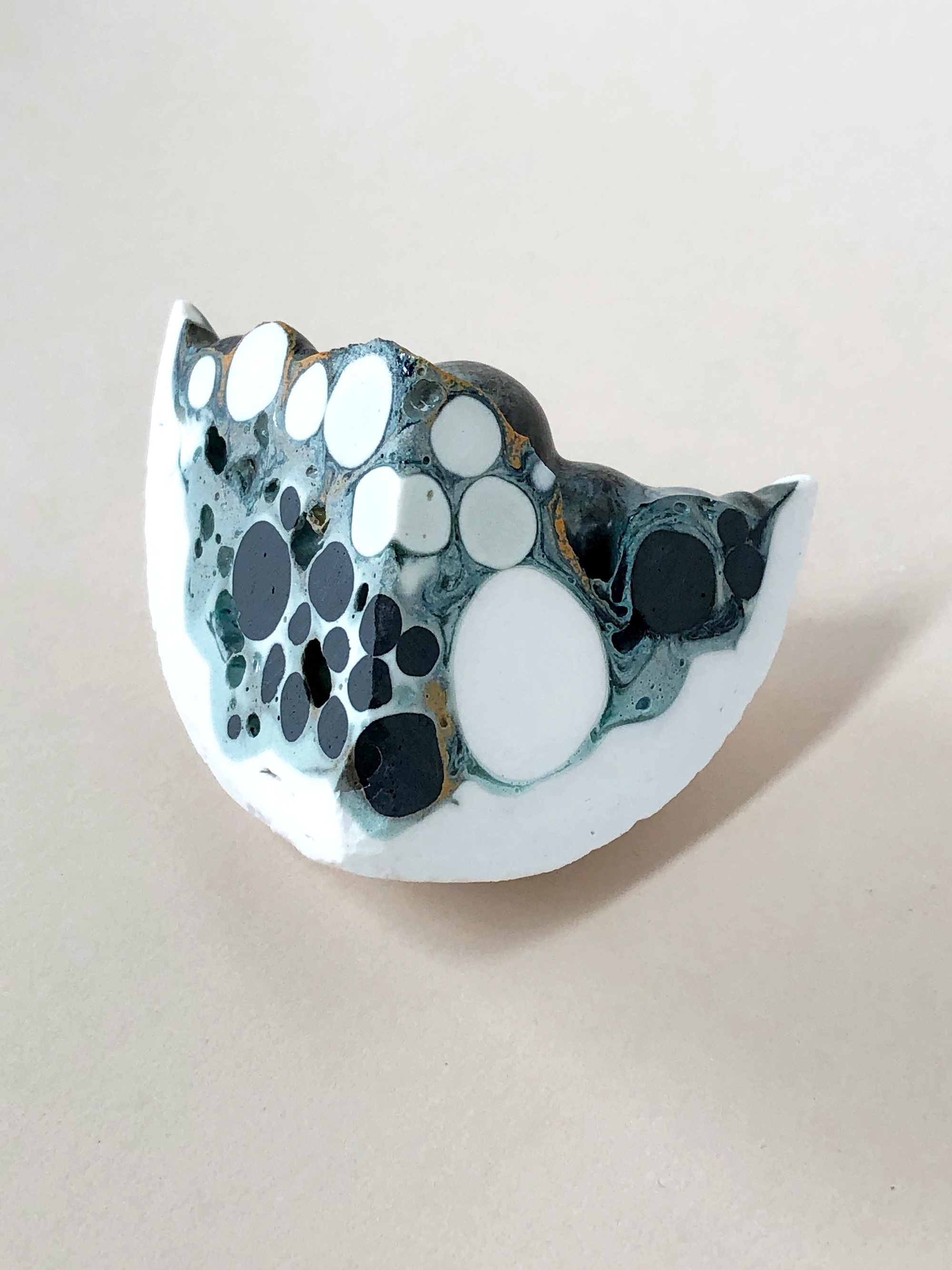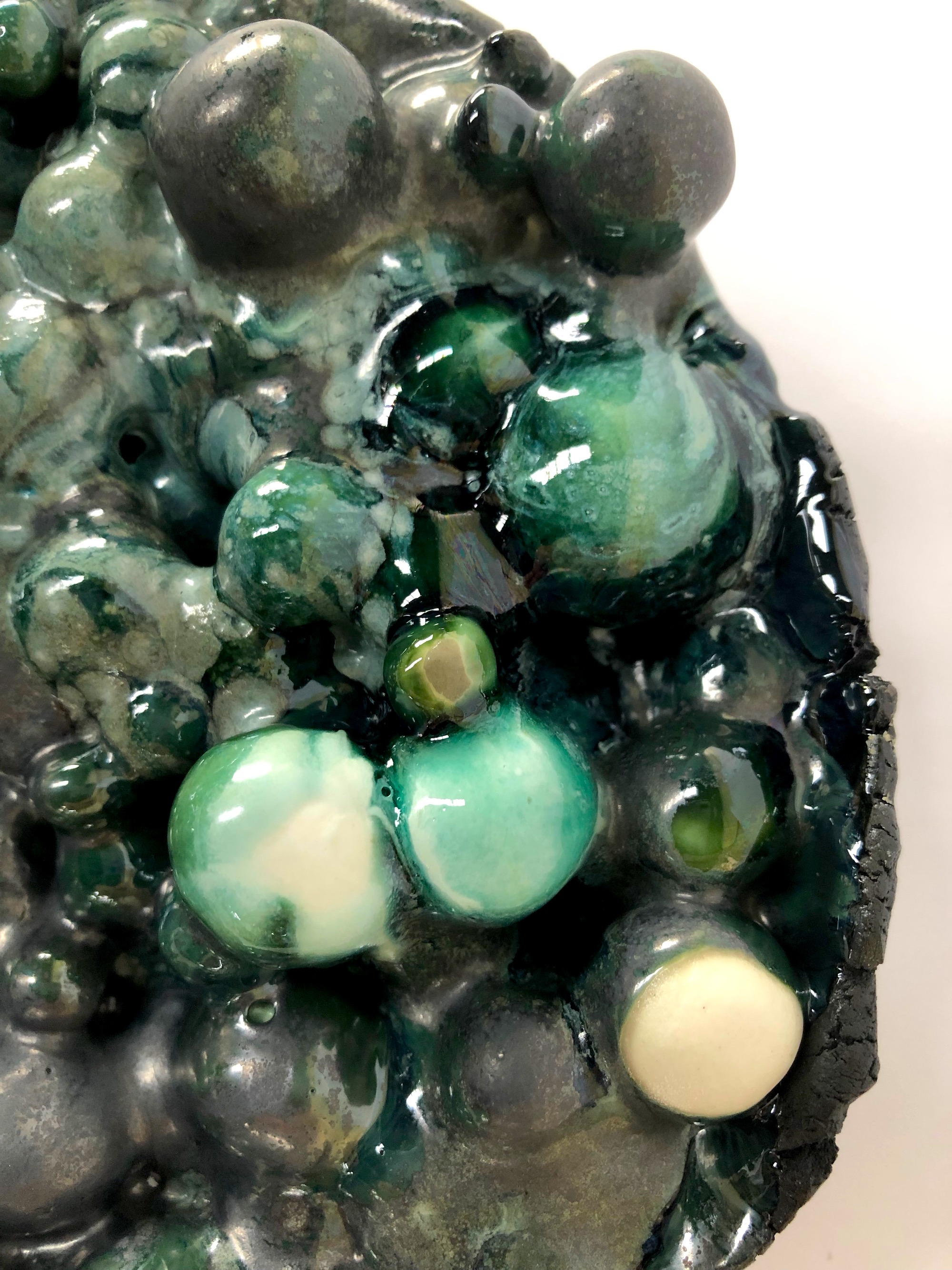 Pie Bolton, 2019, Malachite Transformation, ANU and Geoscience Australia, Canberra
Malachite is a copper carbonate hydroxide mineral with a chemical composition of Cu2(CO3)(OH)2 and presents as opaque bands of green in a various forms.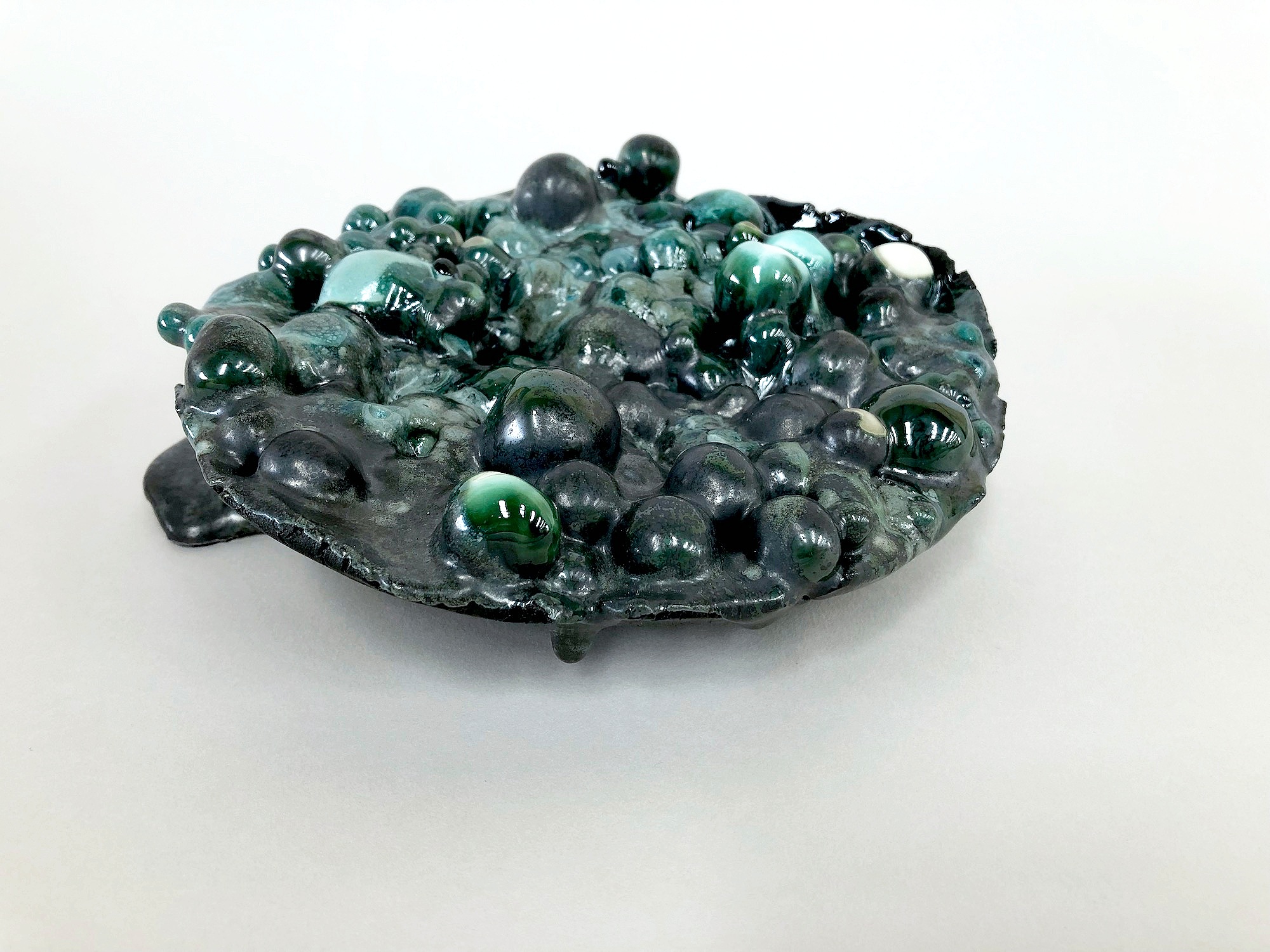 A callout was made by ANU and Geoscience Australia for artists to respond to the specimens in the Geoscience collection. Botryoidal malachite specimens provided inspiration to assemble a series of ceramic elements using only copper carbonate as the colourant. Tests were conducted using different concentrations of copper carbonate in glazes, slips and porcelain. I used porcelain because it is considered the 'purest' of clays and the slip I used was also porcelain, the glazes were of the simplest formula I could make to ensure that the copper carbonate was the feature for colour and characteristic. A rough vessel was formed from intensely copper carbonate stained porcelain and porcelain spheres (stained with varying degrees of copper carbonate), dipped in copper stained glazes and slips were deposited within the vessel. This experimental work was then fired in an electric kiln, leaving the result to chance and is presented as Malachite Transformation.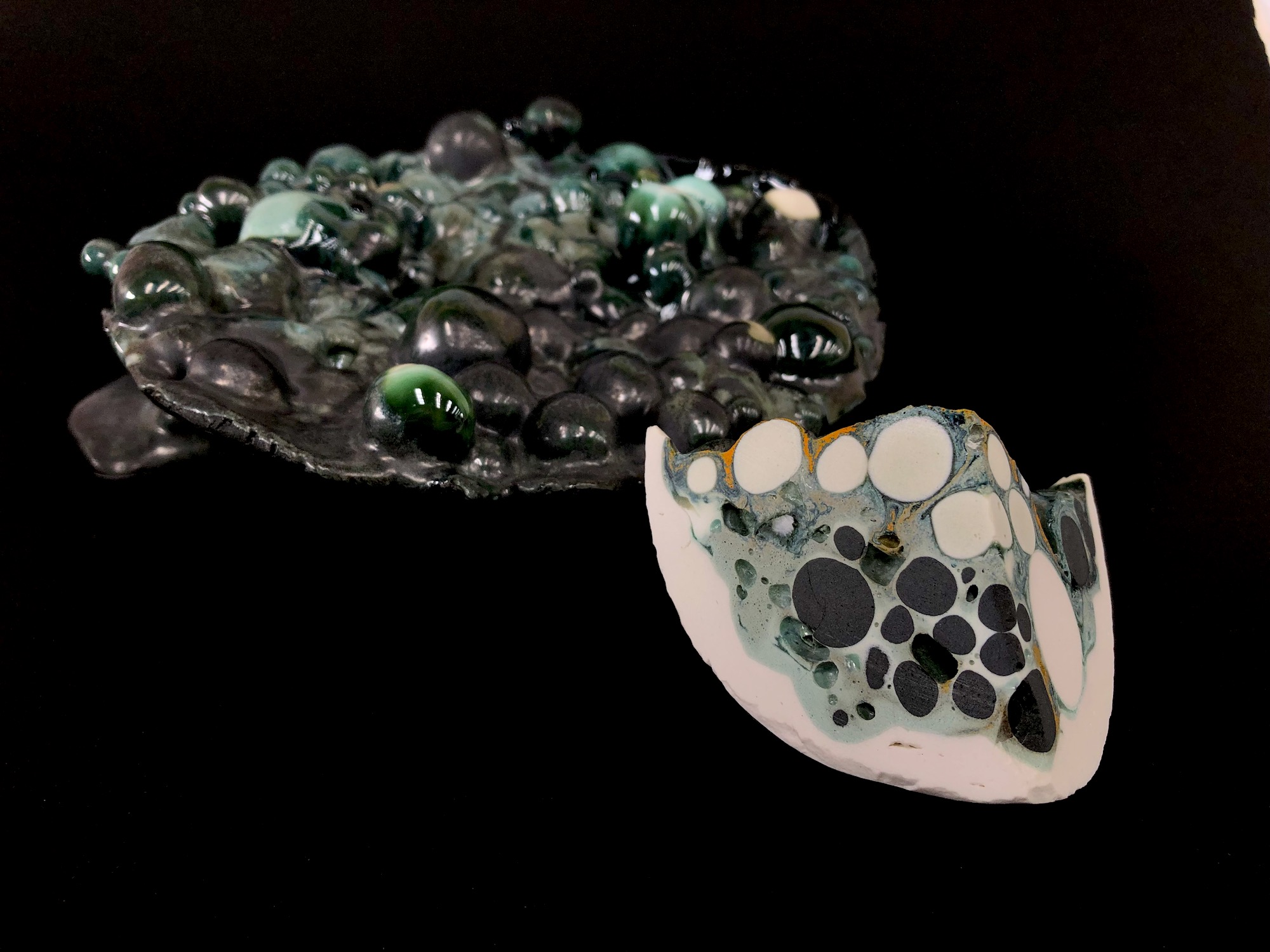 Malachite Section...
An accompanying segment of a parallel copper carbonate work, Malachite Section, was exhibited beside Malachite Transformation to give the observer an insight into the interior of the work. An eyepiece (x3) could be used to examine this cross section in detail.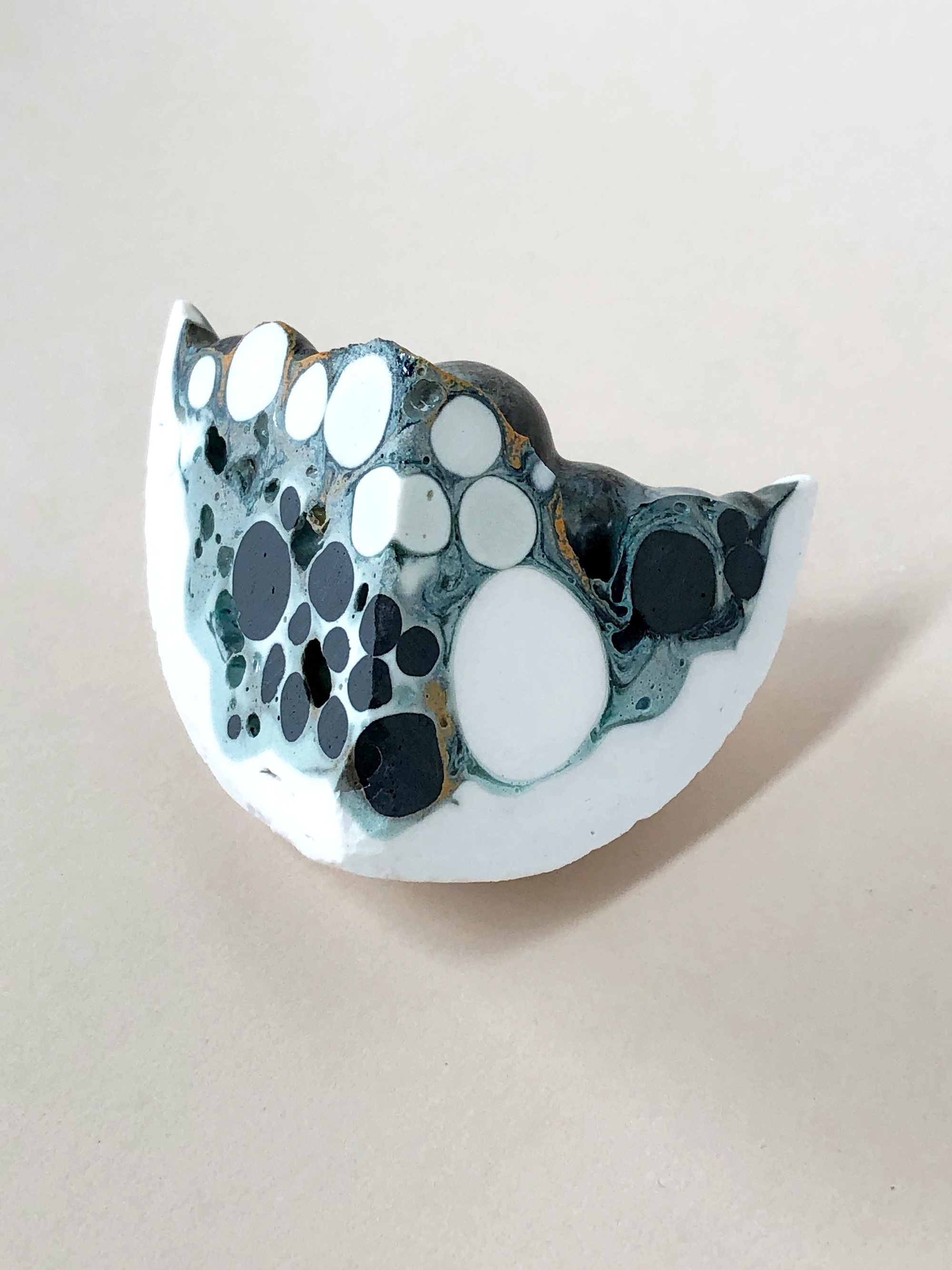 The work gives an impression of the variety of the possible states of matter, caught in time – the directional flow of liquid around the porcelain spheres, the settling of the solid, impervious spheres by gravity, the containment tendencies of the vessel, the cooling of the boiling glaze catching internal bubbles in an attempt for the glaze to de-gas, the flux of the interior of the captured bubbles and the increased concentration of copper on the surface of the internal porcelain spheres. The differential tensions and pressures created by the tendencies and capacities (different coefficients of cooling/thermal expansion) of the individual components causing the whole to be compromised. There is energy embedded in this object.