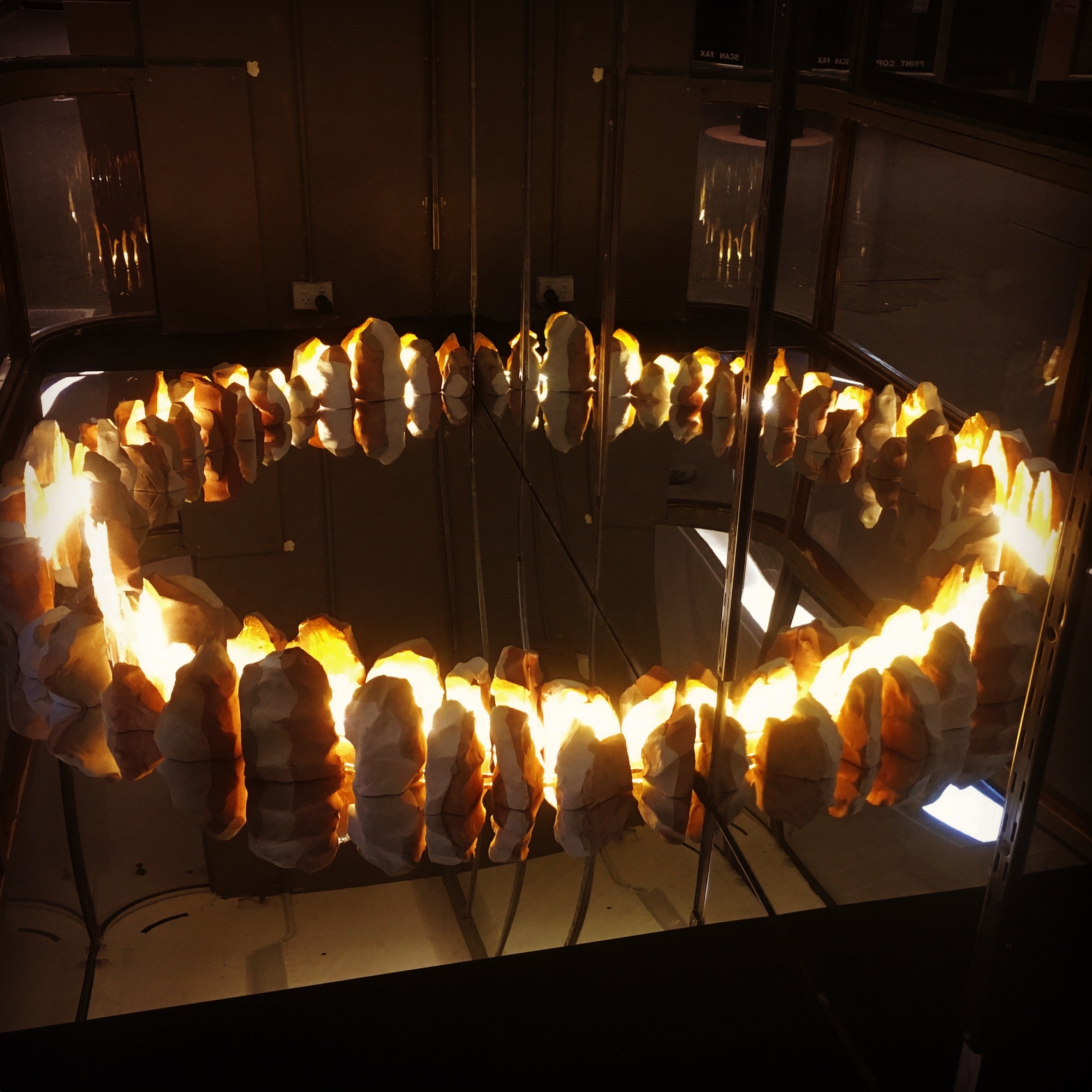 Pie Bolton, Pellucidar, 2018, ceramic, glaze, lustre, acrylic mirror, led, dimensions 4mx1mx3m, Subterranean, Campbell Arcade, Melbourne
"The upward curve of Pellucidar was constantly revealing the impossible to the surprised eyes of the outer earthly." Edgar Rice Burroughs, At the Earth's Core, 1914, Dover page 67.
Referencing Pellucidar - the inner world of Edgar Rice Burroughs, a machine burrows into the earth's crust and encounters an alternate world on the inner crust, with an orb of eternal sun in the centre and the horizon cupping upwards. The continents and oceans are the reverse of the outer surface of the earth.
The split - reflected surfaces, reflecting back on each other - the endless exploration and exploitation of the earth. Humanity wishing to create heaven on earth, reflections on industry, injury to the earth.